I may start getting into more vintage pieces especially for weddings. However its sometimes difficult to luck upon such rings in my current location. In New York City it was easy to find great vintage jewelry pieces; almost to the point its like "
WHO WOULD GIVE THIS AWAY!?!"
But I digress. Here is one of rings I am selling. Its 1920s Art Deco Edwardian Ring. Maybe it was a wedding ring or promise ring. Who knows? But it is in a size 5.5-5.75 (smaller hands back then) and its .925 sterling silver!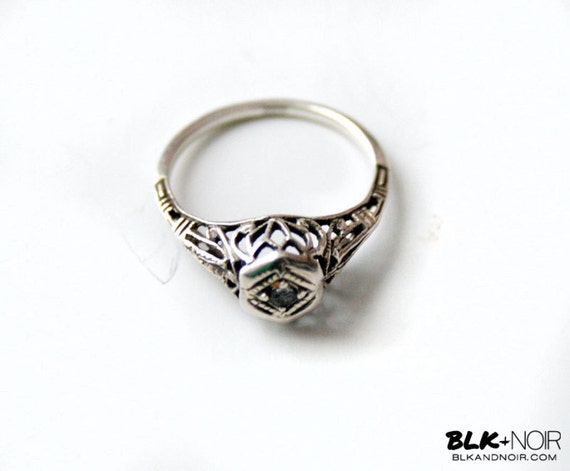 $85.00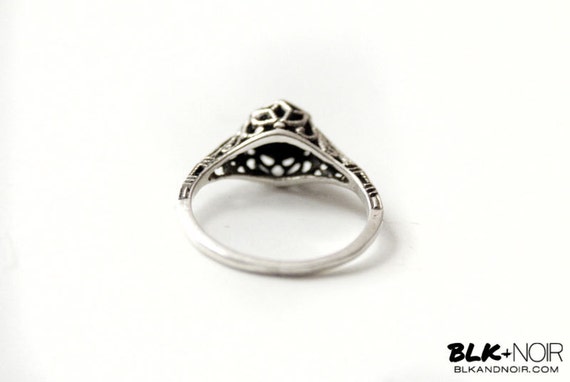 $85.00